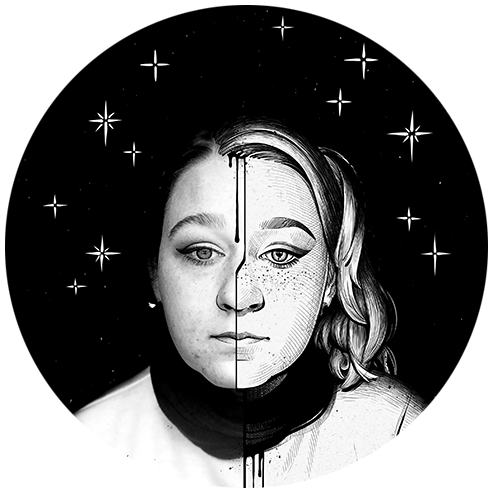 I'm Tess - A professional artist with a focus in Concept Art & Illustration. I've illustrated for various clients and studios; from western wear outfitters to whimsical mobile franchises. I embrace all sorts of subjects, but my expertise lies in character, creature, and world design for gaming.
Growing up in Colorado, nature offered an abundance of inspiration. The solace and beauty around me went hand-in-hand with my passion for art; while my love of games and animation gave way to new ideas. I became a prolific, imaginative kid; often drawing up characters for my friends and I to play in the forest!
As I got older, I became more serious about my craft and pursued my dream of creating characters for a profession. I completed my Bachelor of Arts Degree at the Art Institute of Colorado and with dedication, resilience, and a drive to keep growing; worked my way up to become the Concept Artist I am today! 
If my skillsets and art style look like a good fit for your project needs, please feel free to get in touch with me via my
contact
page or just follow the social media links below.
Thank you for stopping by!
​​